Garage Door Service
Back To Our Services
A reputable and professional residential garage doors service, Garage Doors Service Methuen is offering residents a full line of garage door system products, replacements parts, remotes, openers, and servicing.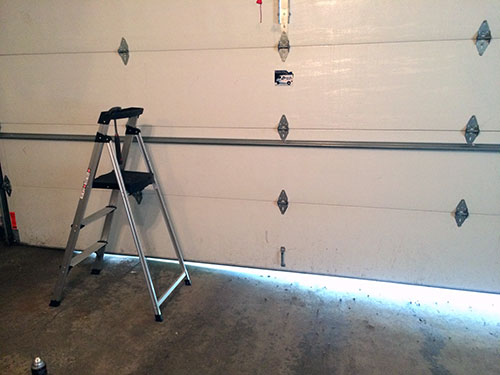 Moving into a new house can be one of the more stressful experiences one can ever encounter. Customers worry about the aesthetic aspect of the home as well as the interior workings. However, the most important part is making sure that your home is secured at all times. This is why we offer the best garage door repair services. As we know the importance of keeping your garage doors secured, only highest quality repair services offered, as well as installation, and replacement services. So when you find yourself needing assistance, make sure to give us a call.
Garage Doors Service Methuen prides itself on being the neighborhood's garage doors service. We pride ourselves in being the area's number one professional garage doors service that also provides the following:
* Broken garage door spring service
* Genie service
* Garage door maintenance service
* Liftmaster service
Our reputation is founded on being the fastest, most courteous emergency garage doors service around, and our certified and licensed contractors are available twenty-four hours a day, seven days a week to answer your emergency calls. We focus on emergency services, garage door replacements, brand new installations, and maintenance. Having your garage doors maintained by scheduling regular adjustments and lubrication services will help your garage doors last beyond their estimated years.
There Are Different Types of Garage Door Openers
* Chain-type drive motors: these operate using metal chains to keep the door on track. They are the least expensive option but they are noisy. The noise isn't as noticeable, however, when they are installed in detached garages, but they are not ideal for garage apartments or attached garages.
* Screw-type drive motors: these operate using steel rods that are threaded. They require less maintenance because they have fewer parts, but they work best in climates where the summers and winters are not extreme.
* Belt-type drive motors: these motors operate through the use of rubber belts. They are extremely quiet so they make great investments for the home, but they are the most expensive option.
You can count on us for every need, as we can provide professional service and repairs for every type and brand of garage doors from Glass Clopay doors to Steel Amarr doors. Contact us for more information regarding our repair services and products or to schedule an adjustment and lubrication.